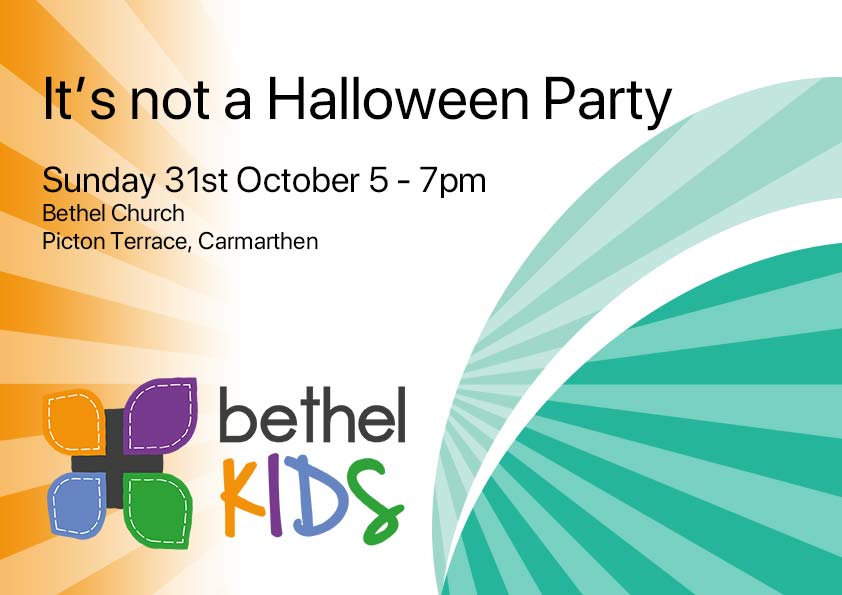 Date/Time
Date(s) - Sunday, 31st Oct, 2021
5:30 pm - 7:30 pm
Location
Bethel Church
Categories
Not a Halloween Party is our alternative to Halloween.
We will be having food and Games and more importantly, Sharing the Light and love of Jesus.
Join us after the main Church service at 4pm where we will be starting around 5.30ish.
This event is a FREE ticketed event and you can book below. This is to give us an idea of numbers for food etc.
Bookings
This Event isn't open for bookings yet. Please check back later.